Golf Clubs – Golf Balls – Golf Bags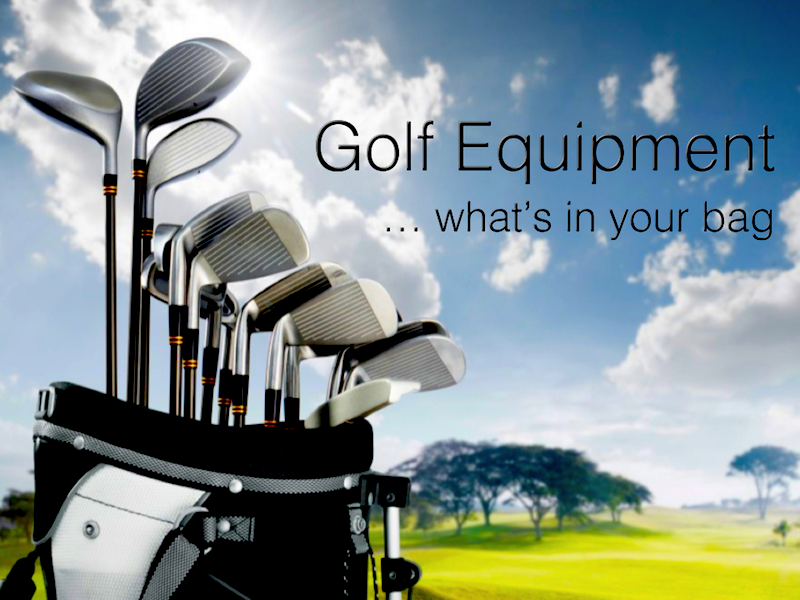 So your thinking about some new clubs, or maybe even your first set of golf clubs?  It's important to get the right fit and feel for the clubs to really help your swing deliver.
Men's vs Women's Golf Clubs
In general, Women's golf clubs are no different than men's.  There's really not a huge amount of difference between men and women's clubs aside from the weight, length, angle of club and possibly look.
Plain and simple –
… if ANY club is properly fitted for you it will be right, it doesn't matter what heading it comes under.
Performance and feel are important.
There are a ton of ladies who play with "mens clubs", and do so very successfully!  WHY?  … because they were "made up" and specifically fitted for them. That is the ideal!  Fitting takes length, swing weight and club angle into consideration, all of which play a role in the proper address of the ball and swing follow-thru.  Beyond that, a comfortable "feel" is what you're after and there are many brands to choose from.
Of course, "golf club fitting" is a bit more expensive than clubs bought "off the shelf" so to speak for obvious reasons.  But most can get a pretty good fit by buying women's golf clubs that are made for women, because the majority of necessary changes are already built in so the chances of finding the right fit is relatively easy.
And anyone can bring their golf clubs up to your local pro shop and have them "tweaked" to give a more appropriate fit, so no need to worry.
We'll highlight and review a wide variety of women's golf clubs and ladies golf club sets for you to consider in your search.
In the end it will be your swing technique and delivery that gets you results.  Yes, your golf clubs are extremely important, but if you don't get the basic mechanics of the golf swing down, all will be for naught.
Golf Balls
Golf balls can do a whole lot more than just looking pretty.  Yes, those pinks, greens and yellows are irresistible, but it's what they do for you that should be the focus.
Golf balls are designed for distance, loft/lift and roll.
There are as many golf ball manufacturers as there are golf clubs it seems.  The choices just keep getting wider and better, and with new technology the choices are awesome!
Golf Bags
Pure function here!  … with a little style added.
With new materials now-a-days, you can get exactly the golf bag you are looking for without sacrificing weight and movability.  Keeping your "sticks" safe while maintaining easy access to the right club is important too.
We'll be checking out all kinds of ladies golf clubs, golf balls and bags, along with a whole slew of other women's golf equipment and accessories.