Buying the Perfect Pair of Women's Golf Shoes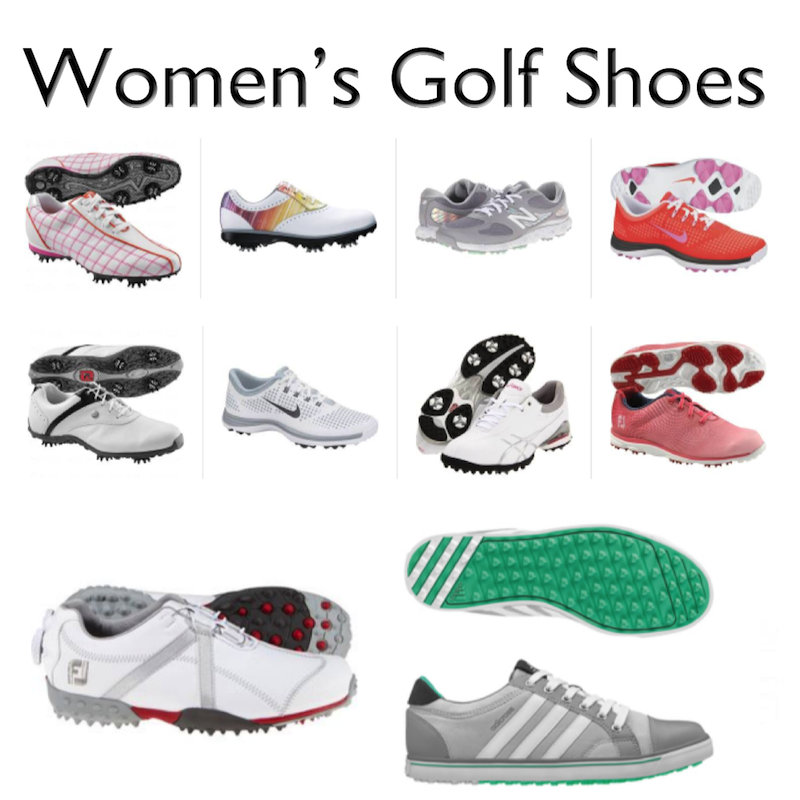 There are some great women's golf shoes to pick from with superb function and style!  The most important factors to consider when hunting for your perfect pair are Comfort, Traction and Durability.
Things to Consider When Purchasing
Price
Some golf shoes can be costly depending on what materials they're made from, so it's good to set a dollar limit if you're on a budget.  Shoes can run anywhere from $35 to $300, but in general the old saying is true – "you get what you pay for".
Frequency of Play
If you intend to play a lot of golf, a better quality well made leather shoe may be best.
If you're only going to play a couple times a year, a cheaper less expensive pair is probably all you need.
Type of Material Used
Some golf shoes can be costly depending on what materials they're made from, so it's good to do a little research.  Leather is usually the most expensive but is the most durable, lasts the longest and usually quite comfortable especially with wear.
Some of the newer lighter materials today are taking on popularity for their comfort and ease, especially for the casual golfer.  Many veteran golfers are also beginning to wear these shoes because it helps relieve back and foot pain.  The technology of synthetics makes it more of a perfect choice as time goes on.  The materials are lasting longer and the styles are incredible.
Types of Golf Shoes Available
Cleats & Spikes
Years ago spikes used to be made from metal.  Nowadays, metal cleats are forbidden on just about every golf course there is.  They were awful at digging up the putting green and the rules do not allow golfers to repair them, but they sure did give you a secure footing.
Today the spikes are pretty much all made of plastic so the likelihood of finding metal is pretty slim, but if someone offers you their old pair, thankfully refuse them.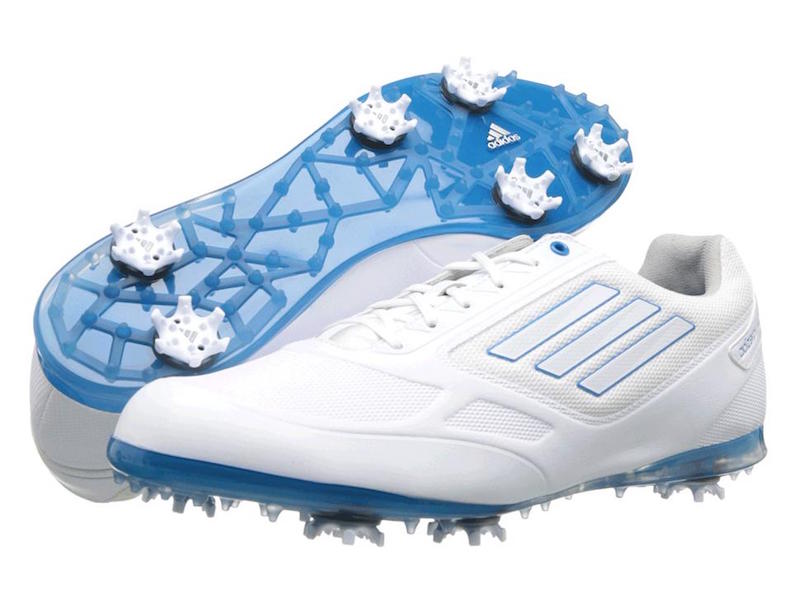 Spikeless Golf Shoes
These golf shoes have good traction on the soles, but not the cleats you usually see.  These are more likely to be rubber "nibbed" type bottoms and more like street shoes, with a real comfortable feel.  You can walk anywhere with them easily. Since there are no replaceable spikes, they're more likely to wear out a bit quicker so keep that in mind.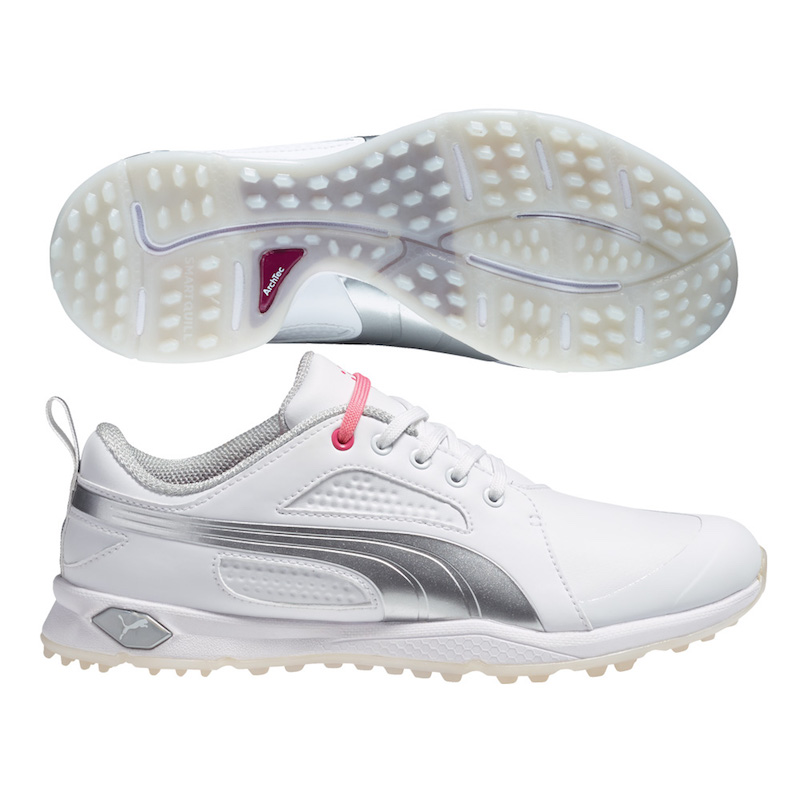 It's really important to have a solid firm stance, so you need a pair of golf shoes to keep yourself sure-footed and steady.  Golf without them and you may be "slippin n' sliding" all over the place.  Ok, a little exaggeration but you know what I mean – you just won't have the necessary traction to make the most out of your golf swing.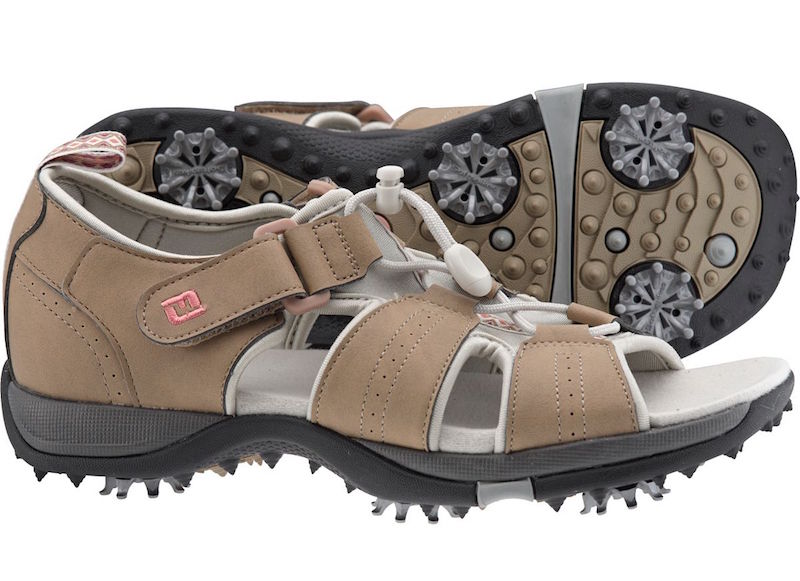 There is more variety in golf shoes than ever before.  Not only is there the traditional shoe, but golf sandals and boots as well!  Your selection will be somewhat determined by weather too; the sandals only on the hottest of days, and boots for winter play.  Gotta love it!
Popular Golf Shoe Brands
FootJoy
Nike
Adidas
Callaway
Puma
Dawgs
Kikkor
True Linkswear
Oregon Muddlers
You can get  a very good idea of what's out there by visiting the Ladies Golf Shoe Selection at Amazon
Above are just a few of the brands and styles available.  Stylish and comfortable with wide price ranges, you shouldn't have any trouble finding some women's golf shoes that fit you perfectly in every way.